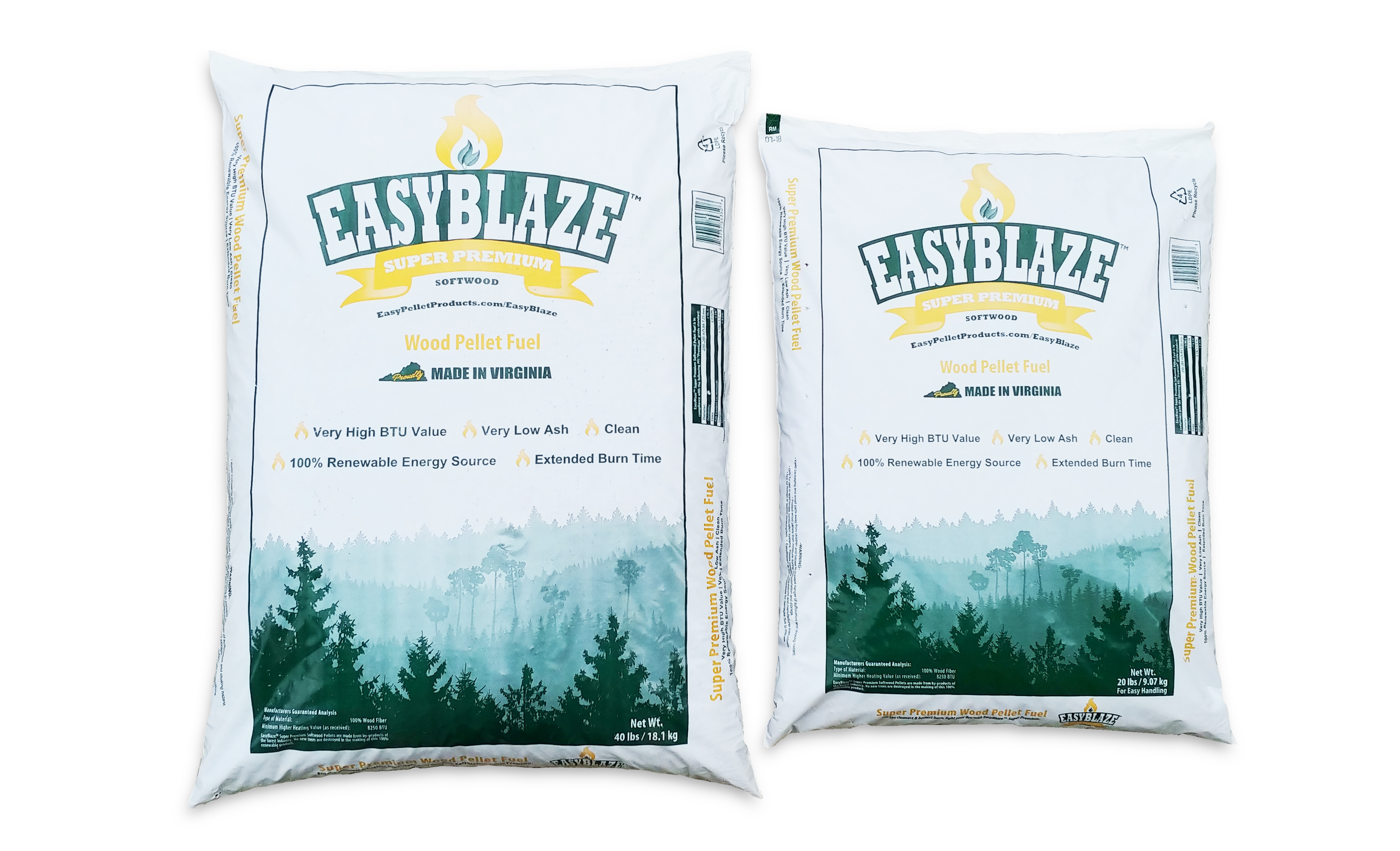 EasyBlaze Super Premium Softwood Pellet Fuel is in compliance with PFI "Premium" grade standard. Due to its very low ash content (as low as 0.24%), our pellet is Super Premium. This is a huge deal to you as a stove owner because you're cleaning your stove half as often compared to a premium grade pellet which has an ash content between 0.50% and less than 1.00%.
• Southern Yellow Pine
• Very low moisture (as low as 4.73%)
• High heating value (up to 8980 BTU/lb – dry basis)
• Extended burn time
• Environmentally friendly & renewable energy source
• CO2-neutral
• No chemical binders or additives
• Subject to regular third party testing
Easy Blaze Wood Pellets are sold by the bag or pallet.
Order now for free local delivery.